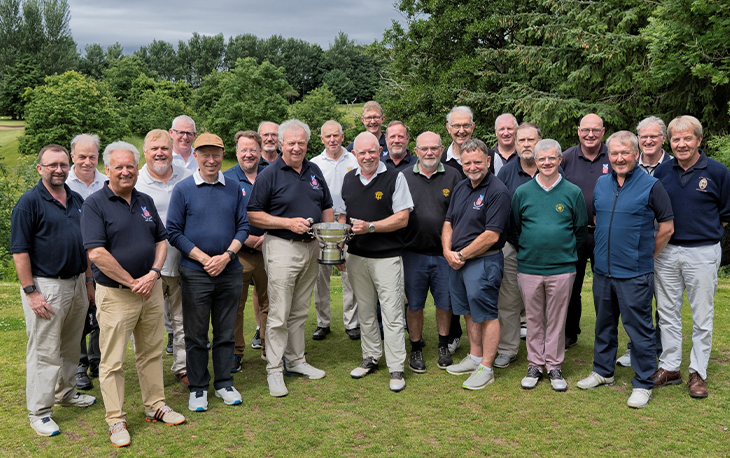 SCOTLAND 10
ENGLAND 8
ML Williams sponsored an annual match which has taken place between the Church of Scotland and the Church of England for decades.
The venue alternates each year and on the 21st June 2022 the match took place over Seafield and Belleisle Golf Courses.
After the match both teams retired to the Chestnuts Hotel in Ayr for a Presentation Dinner.
After the meal Provost Iain Campbell and Depute Provost Mary Kilpatrick presented the cup to the winning Captain, there was also an individual prize for the golfer who shot the best score over the opening nine holes in the afternoon at Belleisle.